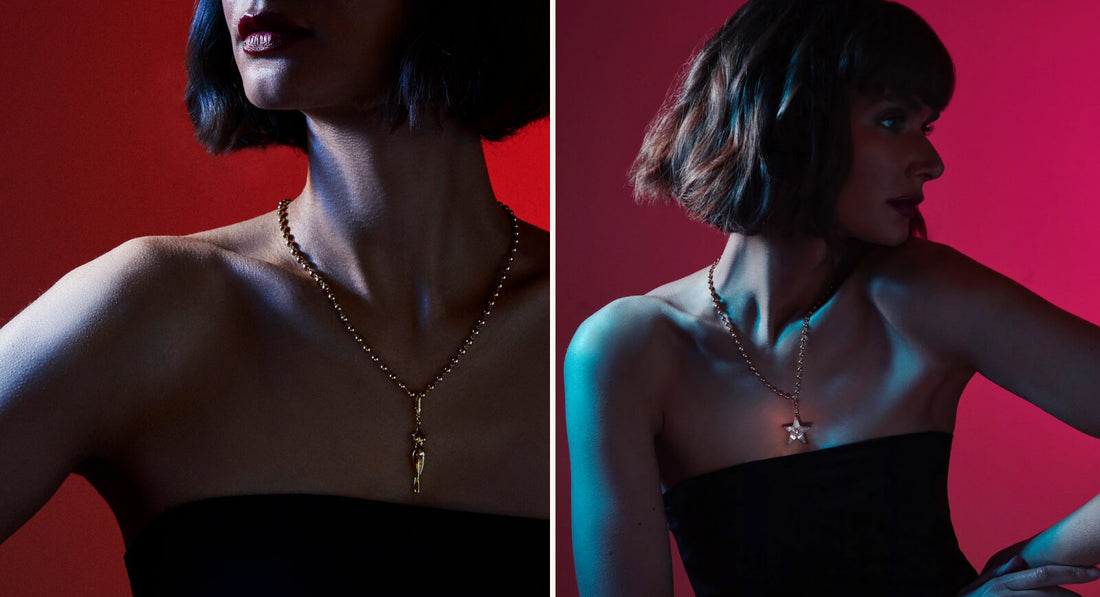 Unlocking the Symbolism Behind LunaFlo's Jewellery Pieces
At LunaFlo London, we believe in the power of mythological symbolism to make life meaningful. Every piece of jewellery we create is imbued with an understanding of these symbols, offering a unique insight into the beauty and passion that lie within us.
Our jewellery collection takes its inspiration from both ancient Greek and Roman mythology, and brings power to those who embark life's journeys adorning them. Each design combines carefully chosen elements such as stars, crescent moons, flowers and other figures to embody certain concepts or emotions. In this way, our pieces become symbolic representations of your own journey through life – allowing you to express yourself in a truly personal manner.
From the celestial star-studded night represented in our Lightning Star Charm, to the divine femininity of the moonlight represented in our Moon Ring and Necklace – our jewellery pieces capture the essence of these phenomena. They also express the idea of moving forward and bringing new power to life, symbolised within our beautiful Body Charm, representing hope, courage, and a sense of optimism. The symbolism behind our best seller, The Shooting Star Necklace and Charm, reflects new beginnings, good luck and fortune and serves as a reminder of a deeper connection to the wider universe. Ultimately, the beauty within all LunaFlo London pieces is that they can be paired together or worn individually, allowing you to create your own individual meanings with every wear.
At LunaFlo London, we see each piece as a unique expression of life – with its own story to tell. Every design carries its own meaning, giving you an opportunity to embrace your individuality and explore new possibilities. So, whether it's through wearing one of our beautiful necklaces or stacking multiple LunaFlo rings together – let us help you uncover the power and beauty that lies within.